Art's Refrigeration Inc.
3774 28th St. S.W.
Grandville, MI 49418

Phone: (616)532-8777
Fax: (616)532-8570
danl@artsrefrigerationinc.com




Art's Refrigeration service technicians are available for service 24 hours a day.

To schedule an appointment for your free quote on equipment, installation, or service programs please call during our normal office hours.


REFRIGERATION

AIR CONDITIONING

HEATING

Office Hours: Monday - Friday 7 a.m. - 6 p.m.




  Saturdays - 8 a.m. -12 p.m.

              Sundays - Closed

Our phones are answered by service technicians 24 hours a day for emergency service.

(616)532-8777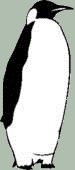 THE

REFRIGERATION,

AIR CONDITIONING,&

HEATING

EXPERTS

Copyright 2011 Art's Refrigeration Inc.:  Grand Rapids Heating.  All Rights Reserved.